May 2017 — With a dazzling display of color, the pulsating sounds of soca, String band and calypso, the citizens of Taiwan were treated to a cultural dance extravaganza by the students of Saint Kitts and Nevis in Taiwan. The performance formed part of a Caribbean and Latin American festival that was sponsored by the Ministry of Foreign Affairs in Taiwan and the Embassies of Latin America and the Caribbean in Taiwan and was attended by high officials from the Taiwanese government including H.E. Lee Da Wei, Minister of Foreign Affairs of Taiwan.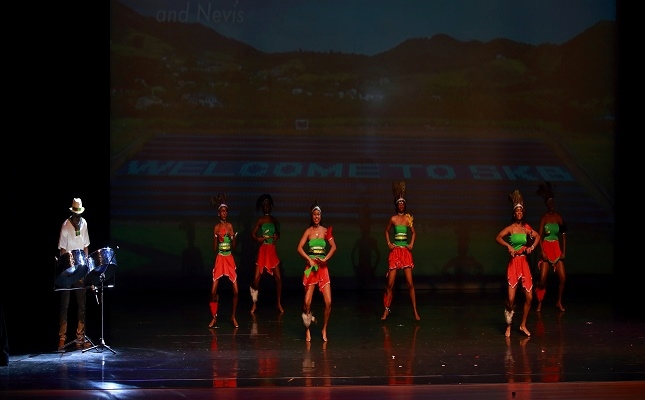 Following an aerial video presentation of Saint Kitts and Nevis accompanied by an audio imitating a pilot inviting members of the audience to enjoy their visit to the Federation, Mr. Stephen Richards playing steel pans ushered in the modern dancers arrayed in outfits in the colors of the flag. As they completed their beautifully choreographed dance, 10 students dressed in clown and masquerade costumes gave an energetic performance complete with the intricate steps and formation of the masquerade dance to the delight of the crowd.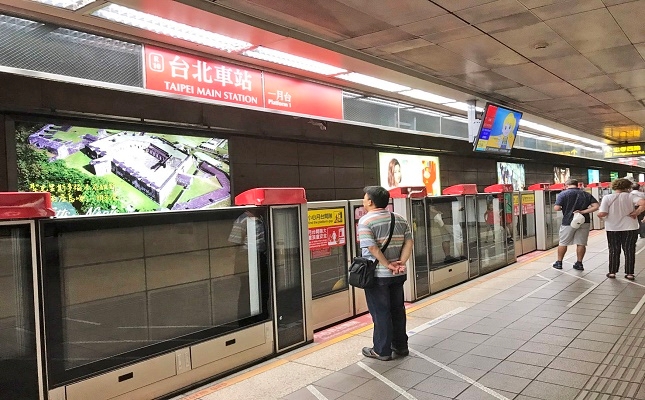 The conclusion of their performance heralded the appearance of another 5 students dressed in carnival costumes, (some of which were made in the Federation and which were part of the 2016/2017 Saint Kitts/Nevis National Carnival) who pranced joyfully to the soca tune "Take de Oath". They were also joined on stage by a flag waving "moco jumbie" to the amazement of the audience. The finale included all the students joining the costumed dancers on the stage, coming forward to take a bow by sections and then circling the moco jumbie in a riot of color, and jumping off the stage waving flags while singing take the oath. Thunderous and sustained applause followed the students as they left the stage.