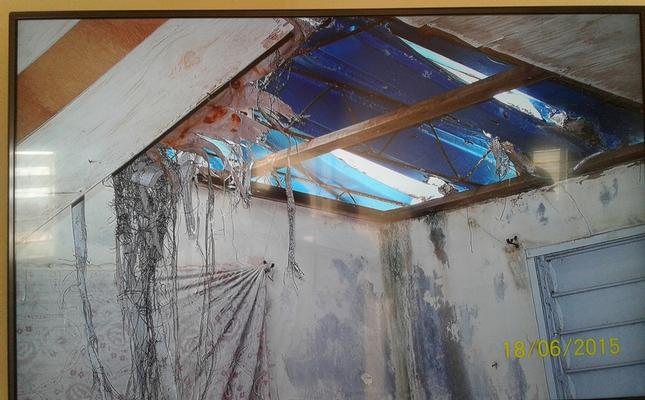 AFTER living in a dilapidated house for a number of years, the National Housing Corporation stepped in with over $50,000 to have it renovated and no one could have been happier than the owner, Pamella Cornelius.
At a simple key-handing over ceremony yesterday (Nov. 1), General Manager Elreter Simpson-Browne explained that the event was one in a number that they are undertaking throughout the island.She disclosed that they started the renovation process in Stone Forth before moving to Cayon, and that the next stop would be in Tabernacle Village.
It was noted that when Cornelius' matter came to the NHC via Minister Eugene Hamilton, they were told that they should repair the roof, but after a thorough assessment by the company's technical team, it was discover;ed that the premises needed more than minor upgrades.