Basseterre, St.Kitts, February 1, 2021(SKNVIBES)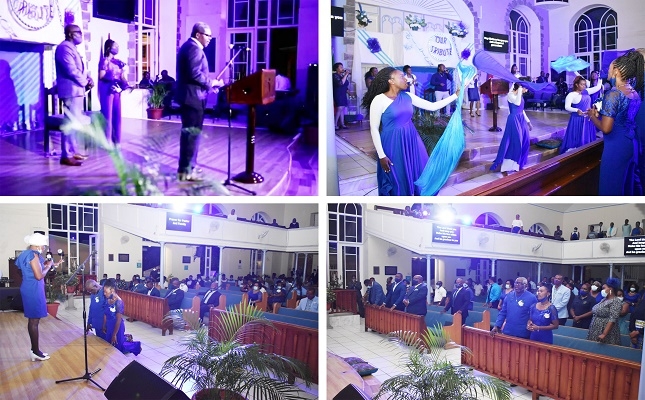 The Moravian Church St. Kitts Conference on Friday evening January 29 held a special 'appreciation and farewell' service, which was an evening of songs, solos and spiritual expression dubbed 'Our Tribute', at the Zion Moravian Church in Basseterre, in honour of Reverend Hilton Joseph and his wife Sister Sharon McCardy-Joseph. Rev Hilton Joseph who is the Superintendent of the Moravian Church St. Kitts Conference and Pastor of the Zion and Bethel Pastorate, and who is originally from Antigua and Barbuda, has accepted a call to serve as the Pastor of the Spring Gardens Moravian Church in Antigua effective March 1, 2021.
The service was attended by Prime Minister Dr the Hon Timothy Harris, Deputy Prime Minister the Hon Shawn Richards, Minister of Ecclesiastical Affairs et al the Hon Eugene Hamilton, Cabinet Secretary Mrs Josephine Huggins, Accountant General Mr Levi Bradshaw, and other senior government officials.