BASSETERRE, ST. KITTS, January 27, 2020 (SKNVIBES)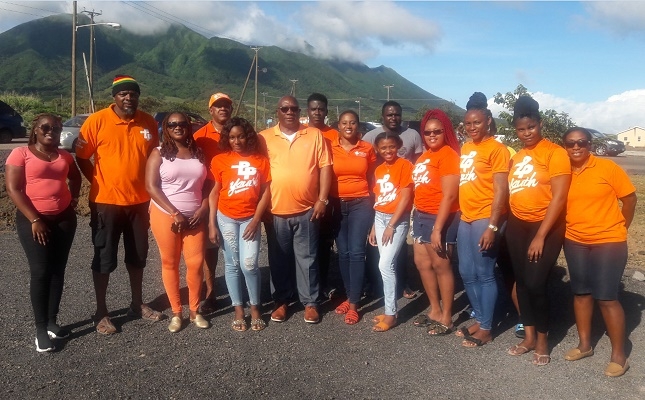 The now under construction Bourryeau roundabout site on the Island Main Road was on Saturday January 25 the venue of a special fundraising breakfast, held under a large white tent, that was patronised by hundreds including Prime Minister Dr the Hon Timothy Harris. "We have had hundreds of persons who have come from all around St. Kitts and Nevis, and they have given us their fullest support," who is also the Area Parliamentary Representative for St. Christopher Seven, and the National Political Leader of the Peoples Labour Party (PLP).
Prime Minister Harris further noted: "We deeply appreciate that, and we hope that for the next one, and the one after, we will get as grand a support in turnout as we had. We had some of our returning nationals who came out, and we were especially pleased by that."The fundraising event, which was dubbed 'breakfast to brunch', was organised by the Peoples Labour Party (PLP) Constituency Number Seven Women Empowerment Group.