BASSETERRE, ST. KITTS, September 13, 2019(SKNVIBES)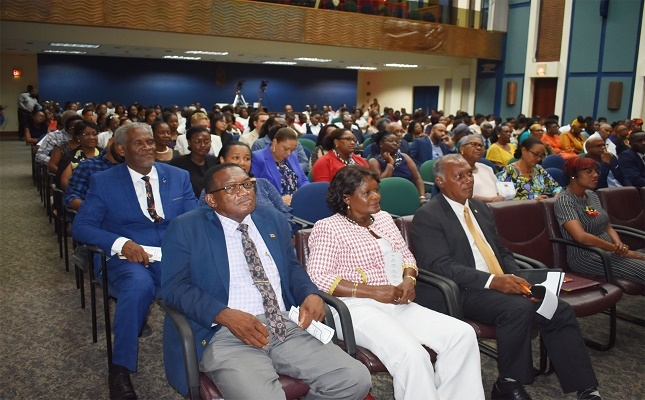 Quoting from the Scriptures to drive his point home, Dr Colin Cannonier, keynote Speaker at the 20th Annual Prime Minister's Independence Lecture Series, said that Kittitians and Nevisians who have the tenacity to work hard are enjoying the fruits of their labour. "As the Scriptures tell us, working hard with faith in mind can lead to great things and if a person has faith and works hard, then, they will eat the fruit of their labour; and blessings and prosperity will be theirs,".
The Prime Minister's Independence Lecture Series was held on Thursday evening September 12 at the Sir Cecil Jacobs Auditorium of the Eastern Caribbean Central Bank in Bird Rock, St. Kitts. In attendance were among others, Governor General His Excellency Sir S.W. Tapley Seaton, GCMG, CVO, QC, JP, and Prime Minister Dr the Hon Timothy Harris.